Organic products have been on the rise for several years, with a recent acceleration thanks to the growing awareness of the challenges of the ecological transition. The production and consumption of organic products are increasing, along with the number of references and players, ranging from start-ups to multinationals, and including the DNA of organic: the pioneering family companies. But, like any other brand creation, there are several things to know before launching.
Have a clear idea of the product and the market
An incomplete or non-existent strategic analysis can get you into big trouble. To avoid this, you need to ask yourself what you want to create and how. You need to think through every step from creation to marketing:
Carry out a comprehensive target market study:
History of the target market and development prospects
Study of the target consumer (habits, desires, interest in the offer…)
Category analysis
Direct and indirect competition
Sourcing of raw materials
Processing methods
Distribution channels (wholesalers, retailers, independent and specialised shops)
Determination of the offer (products, formulas, prices…) and testing with consumers
Not forgetting your marketing and communication strategy, as well as the business plan (economic model, financial forecast etc…). Market data from specialists (Agence bio, Biotopia, Circuit bio, LSA, Linéaire, etc.) are available to help you in your approach, or you can also be accompanied by professionals in the sector who can provide you with increased knowledge of the target market and make recommendations on your approach.
Certification, an essential step
Certification is an essential step towards recognition as an organic product and provides a guarantee of the origin of the raw materials and the processes used. It meets different requirements depending on the label in question. The most important in Europe is the "Eurofeuille", which is mandatory. Below are the main ones in France, Germany and Belgium:
France :
Belgium:
Biogarantie: an association of professional associations, growers, processors, distributors and sales outlets in Belgium.
Germany:
Bioland: Germany's largest organic farming association, founded in 1971, with 10,000 companies in the field of sustainable ecological agriculture and food
Naturland: an association that promotes ecological agriculture worldwide and with over 46,000 farmers, one of the largest associations of ecological agriculture.
These labels obviously have a cost (except for European certification, which only charges for the cost of controls), and a timeframe for obtaining them (between 24 and 36 months for a farmer, for example).
Choosing your distribution networks 
First of all, what is a distribution network and what is its purpose?
It is the intermediary between you, the producer, and the retailers (supermarkets, shops, cafés, hotels, etc.). They will market your product to the final consumer. There are five categories of networks: supermarkets, specialised networks, HoReCa (hotels, restaurants, cafés), independent shops and online sales.
Depending on the country, these networks are organised differently, do not have the same type of end consumer, and are sometimes… competitors! This is the case in France, Spain, Italy and Germany between the supermarket and specialist networks (even if the border between the two is becoming blurred with our German friends).
Having targeted its network, it is now time to get referenced. To do this, it is essential to meet distributors, and several elements must be taken into account:
Knowing the market and having the contacts
Having a local presence, to meet them regularly and carry out commercial actions
Participate in trade fairs / events
A buyer has very little time available, and rarely responds to external solicitations (prospecting, emails, etc.). So the best thing is to have an address book, or to meet them directly.
In-store distribution
As we have seen above, it is already necessary to select the shops to be relevant in your approach, and to be listed with their distributors. The latter certainly have sales representatives, but they are the ambassadors of their company, not of a particular brand. The only objective is to take up space on the shelves, regardless of the product.
So how do you make sure you are the chosen one and reach the shelf?
There are several elements to consider:
Having a sales force is important to meet the shop managers. This can be an internal sales team or an outsourced sales force
Make regular visits to establish relationships and check listings
Carry out commercial actions (sampling, promotional plans, events, etc.)
The sales force, trained in your product and with the right sales pitch, is used to convince shop managers and their customers of its benefits. This represents time and a certain cost (kilometers, hotels…) but it is necessary for the success of your brand!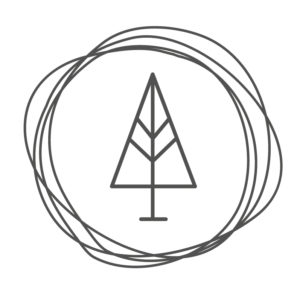 In order to address these different key stages, Ecolive, a player in the organic market for over 10 years, has set up a complete range of services to help you successfully launch your organic brand. Thanks to our partnerships and our expertise, our four areas of expertise can support you:
Data: observation and analysis of the target sector, detailed market research and recommendations
Development: development and implementation of your sales strategy with distributors
Field: outsourced or substitute sales force to develop your in-store listing and your geographical presence
Marketing & communication: development of your communication strategy, deployment and intensification of your presence on the various channels (web, social networks, print, press relations and trade fairs)
To find out more, don't hesitate to contact us using the form below, and we will discuss your projects with you.
Now that you have the best practices to get started, we wish you all the success you deserve!