Our Support
We carry out several types of studies*:
Market Studies
Competitive Intelligence
Category Review
Detailed overview of the target sector
SWOT analysis
Recommendations
* Eligible for BPI France's APA (Assurance, Prospection, Accompaniment) scheme.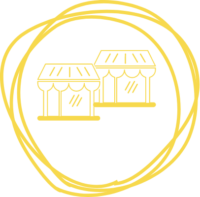 Presentation of the main players in the sector such as; wholesalers, national and regional brands, and independent or specialised shops.
Competitive intelligence and category review to understand the competitive environment in which your product will evolve or is already evolving.
Deepening your market knowledge (competitors, pack formats & graphic charter, prices, 20/80, etc.).
At the end of the study, our team will also give you the benefit of its expertise by determining a commercial action plan and its recommendations.