Why sales force outsourcing?
To work with an external sales force has several advantages:
– Reduced salary and management costs: we provide you with our employees and take charge of the expenses associated with the commercial tours as well as the structural costs.
– A well-trained team who knows your products and can operate quickly: we will plan a seminar with you on your premises or remotely in order to train our teams in your products.
– Geographical presence: Coverage of the entire country by our sales team guaranteeing an optimised  revisit rate for your best customers.
– Sales force shared with other brands to reduce costs per visit
– Flexibility in the planning and organisation of our missions: we adapt to your needs and your strategy:
Temporary missions (highlighting your new products or seasonal products, etc.)
Implementation of an additional sales force so that your internal sales team can focus on your Key Accounts
Providing a sales team dedicated to your brand throughout the whole year.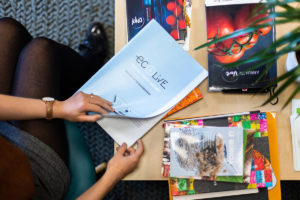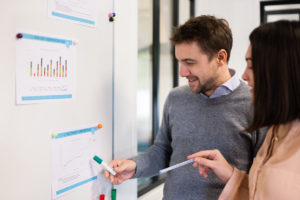 Why hire the Ecolive team?
– Expertise in the specialised organic retail network: for 10 years we have been supporting organic brands in their commercial development in a specialised network; our teams are in daily contact with the shops and brands in the specialised organic network.
– Multilingual team: our team is composed of individuals who are fluent in English, German, Flemish, Spanish, Italian and French.
– Data and feedback through our reporting: We are your eyes and ears in the field.
– Ecolive is not only a team of field sales representatives, but also an internal sales team made up of Key Account Managers supporting our brands with wholesalers and retailers and sales coordinators managing route planning and data from our offices near Nantes (France) and Cologne (Germany). We support you at every phase of your development.
How it works:
We will discuss your field sales project on the organic market
We review the current situation and define the scope of the mission (number of visits, perimeter of shops visited, number of revisits) together.
We update our CRM tool with your product information and wholesale catalogues, plan the provision of samples and POS material to be sent to customers.
We set the objectives of the mission and the associated KPIs together.
You get online access to our reporting tool, which allows you to consult each report of visits made and synchronised by the sales representatives.
If you would like more information, please do not hesitate to contact our sales team by e-mail at sales@ecolive.fr. We look forward to hearing from you!