The company offers a range of organic products today become essential in France. We currently support the company recognized in France, on its development in Germany.
An innovative company
Les Coteaux Nantais was created in 1943 by Jacques Moreaux, with only 2 hectares of orchard. Since 1943, the company has been able to innovate and adapt permanently to its needs.  Since 1999, Coteaux Nantais are managed by Benoît Van Ossel, Robert Dugast and Michel Delhommeau.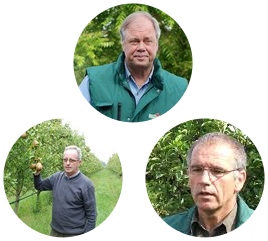 In 1968, Coteaux Nantais spend all their culture in organic. This really difficult period for the brand has been overcome. Indeed, the company was confronted with a loss of nearly 80% of its production due to the cessation of treatments and maggots due to carpocapses. In the 70s, a trip to Switzerland allowed them to develop a solution to fight against the development of this butterfly and these maggots. Finally, the company made cider with the worm apples, in order to reuse them.
Biodynamic orchards
In 1995, Coteaux Nantais decided to transform all their orchards into a biodynamic orchard.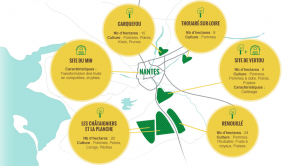 Biodynamic agriculture doesn't use chemical fertilizers, pesticides, but also herbicides. Preparations based on minerals and plants such as compost are used. In biodynamics, the land, the plants and the integration of wildlife are the essential elements. The main objective is to reconstitute a rich and diverse landscape. Currently, Coteaux Nantais are setting up biodynamics on their new orchard in Remouillé, and are thinking about the type of animals to incorporate in their orchard.
The biodynamics allows to:
provide the population with quality products
conserve fertile soils and heal the soil
regenerate and maintain the landscape