The Ecolive team went to Biofach from 12 to 15 February 2020, to meet its partners, discover new brands, and to learn about the latest trends in the French and German markets.
Biofach 2020, the international organic food exhibition!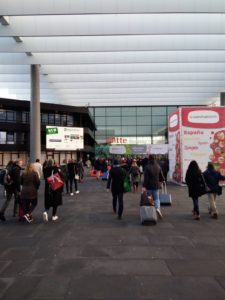 Once a year, representatives from all over the world working in the organic field come together at Biofach. It is an opportunity for them to talk to other people working in the field and to discover new trends and products.
In 2019, Biofach welcomed 51,488 professionals from more than 140 countries! This year, it welcomed more than 3,500 exhibitors and it opened an extra 2 halls to welcome new people: Halls 7A and 3A.
An entire Hall was also dedicated to natural cosmetic products: VIVANESS. An opportunity to discover international brands that distribute and/or manufacture natural and organic cosmetics and to showcase innovative new formulas and packaging choices. For a large number of econsumers, sustainability and the zero-waste trend are increasingly more important.
The Ecolive team at Biofach 2020!
For 4 days, the Ecolive Team had the pleasure of meeting their customers and partners, discovering new brands and learning about new trends on the market.
In particular, we found our partner brands on the French market: Sonett, Pukka, We Love The Planet, Farm Brothers, Pakka, Equiori, Govinda, Bio Verde, Taifun and Marinoë.
As well as our brands with a presence in Germany: Céliane, Phare d'Eckmühl, Qwetch, Organica, Pakka, Monari Federzoni, Favrichon and Perlamande
A massive thank you to everyone we met and spoke to at the exhibition. We really enjoyed talking to you all.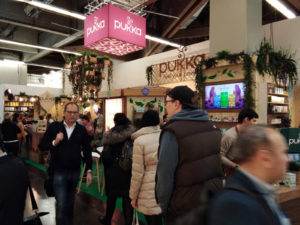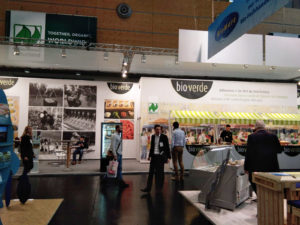 Until the next exhibition!
Cornélia