Who hasn't wanted, as a producer, to see their brand distributed in several countries? The growth of the European organic market, estimated at €52 billion in 2020 (+15% vs. 2019), and intra-EU trade tend to make this dream a reality.
And one might think that, as it is the trend, it will be easy! But just like launching an organic brand, exporting must be well-prepared beforehand to avoid certain setbacks. Because even if you are the leader in your market, that doesn't mean you will be the leader in the next one!
Being ready to export
Before exporting, you must be ready. There are several questions to ask yourself: do I have the skills in terms of production capacity? In human resources? In terms of working capital? Making a diagnosis is the first step to ensure that you can do it, as well as doing a market study and a business plan to limit the risks.
This will enable you to define your organisation according to your internationalisation. The internal structure, skills and training requirements and your logistics must be defined beforehand so that you know whether you have the potential to export and what corrective actions to take. Look for available regional, European (subsidies, loans, etc.) or private (banks, MEDEF, CCE, etc.) aid and funding.
Market differences
Not all European countries have the same organisation and functioning. The French distribution network is not comparable to the German network. In the latter, for example, the market is organised by region (in the image of the country), and agreements between distributors exist. Whereas in France, they are all in competition.
The same applies to quality standards. It is true that the European specifications are standardised, but there are various local labels that are better recognised by professionals and individuals. In addition to certification, quality requirements may vary from one country to another, such as the place of supply, processing methods, etc.
Knowing the economic fabric is important before being able to export, as is having the right contacts or knowing how to find them.
Cultural differences
Another important point to consider when exporting is cultural and gastronomic differences! Often neglected, these play an important role in your "product market fit" as well as in your communication and marketing. For example, a German breakfast is mainly salty and hearty. Unlike in France, where it is rather sweet and light. You might as well avoid marketing breakfast cereals across the Rhine!
Before exporting your product, it's best to ask yourself if it will be consumed, and how, so that you can adapt all your communication and also your packaging to the local market. A German consumer will be more sensitive to the uniqueness of a pack that highlights the originality of the product with evidence rather than storytelling (ingredients, origins, nutritional table, arguments, etc.), and that is written in German. So it's better to translate, or have it translated for an idiomatic language, in order to maximise your chances!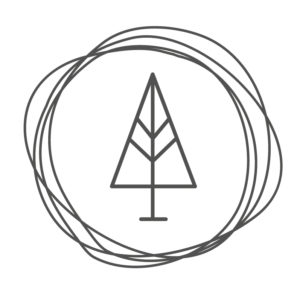 Ecolive and Germany
We put a lot of emphasis on Germany because it is the leading European organic market (15 billion, followed by France with 12.7 billion). They are pioneers and ahead of the curve on many organic issues, but it is also because without Germany, there would be no Ecolive.
Olivier Potaufeux, co-director of Ecolive, has known the German market for more than 20 years. He worked there for nearly 10 years as an export salesman, and then, faced with growing demand from German organic producers wishing to export to France, he decided to found Ecolive in order to support them in the specialist and independent networks. Soon after, French organic producers made the same request for Germany.
Thus, the first activities of Ecolive were the commercial development of organic brands between Germany and France. And twelve years later, we are still operating in these markets, as well as in the Benelux, with a range of services and advice adapted to each stage of your development, whether national or international.
Do you want to develop your brand in one of our countries? Do you need advice? Contact us directly via the form below and we will be delighted to discuss your projects
[1] https://www.fibl.org/fr/infotheque/message/le-bio-connait-une-forte-croissance-en-europe-en-2020
[2] https://www.agencebio.org/wp-content/uploads/2022/01/Carnet_UE-_2021.pdf