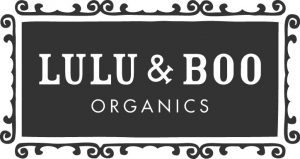 Natural, organic, vegan and handmade skincare is the promise made by Lulu & Boo, a brand based in Wales.
A young and dynamic brand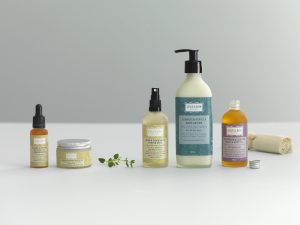 Lulu & Boo Organics is an award-winning organic skin care company born in 2010. Claire Edmunds, the creator, started experimenting with aromatherapy and herbal remedies, creating special blends for her own skin. Taking advantage of her earlier experience as a make-up artist and her extensive holistic training, creating an organic skincare and bodycare brand was the natural next step.
Lulu & Boo offer a full range of skin, body, baby care and mums-to-be products. They pride themselves on only using the very best, purest organic ingredients. The majority of the range is certified organic by the Soil Association and registered as Vegan with the Vegan Society. All the organic ingredients used in the products specifically suit a wide range of skin types and skin problems. You will never find irritating chemicals such as Parabens, Petroleum, Sodium Lauryl Sulfate (SLS) or any harsh detergents, synthetic colours or fragrances in the products.
Shea Butter & Jojoba Deep Hair Treatment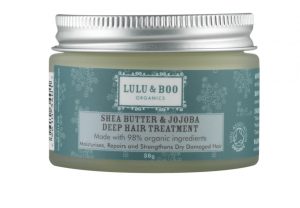 Shea Butter & Jojoba Deep Hair Treatment is particularly suitable for dry, frizzy, damaged or colour treated. 100% natural and made with 98% organic ingredients. The excellent moisturising and deep conditioning properties of Shea Butter, combined with Coconut, Castor, Olive and Jojoba Oils, leaves hair feeling silky, smooth and soft. Geranium, Lavender and Cedarwood Essential Oils heal and soothe.